We spent a day in Kelowna, BC to catch up with Chris Devries of Gneiss Climbing and to field test the Onda with a few members of their climbing community.

Read our interview with Chris below to learn more about his personal wellness routine, what climbing means to him, and how he's managed to build a special climbing culture out in Kelowna and beyond.
Introduce yourself!
My name is Chris Devries. Together with my wife Nancy, we own Gneiss Climbing in Kelowna, BC.
What is Gneiss Climbing?
Gneiss Climbing is a climbing gym here in Kelowna, we have two locations. We are a climbing gym that's focused on creating an interesting place for people to explore the sport of climbing, for people to connect with other people in a healthy environment, and introducing people to the possibility of going outside and trying to explore some of our local climbing here in the Okanagan Valley.
What inspired you to create Gneiss?
I was inspired to start Gneiss Climbing from a lifetime of growing up in the Rockies. My dad was a climber, my mom was big into outdoor sports, and I wanted to continue that legacy and bring something that the people of Kelowna could really sink their teeth into, bring their families to, and really grow the sport of climbing and interest in outdoor pursuits to the Okanagan Valley.
What do you love about climbing?
What I love most about climbing is teaching myself new things. Climbing is all about solving problems, and when you find success in climbing a boulder, you've found a solution to that problem. It's a very tangible sense of accomplishment when you top a boulder or top of a route.
Testing the Onda at The Boulderfields in Kelowna, BC.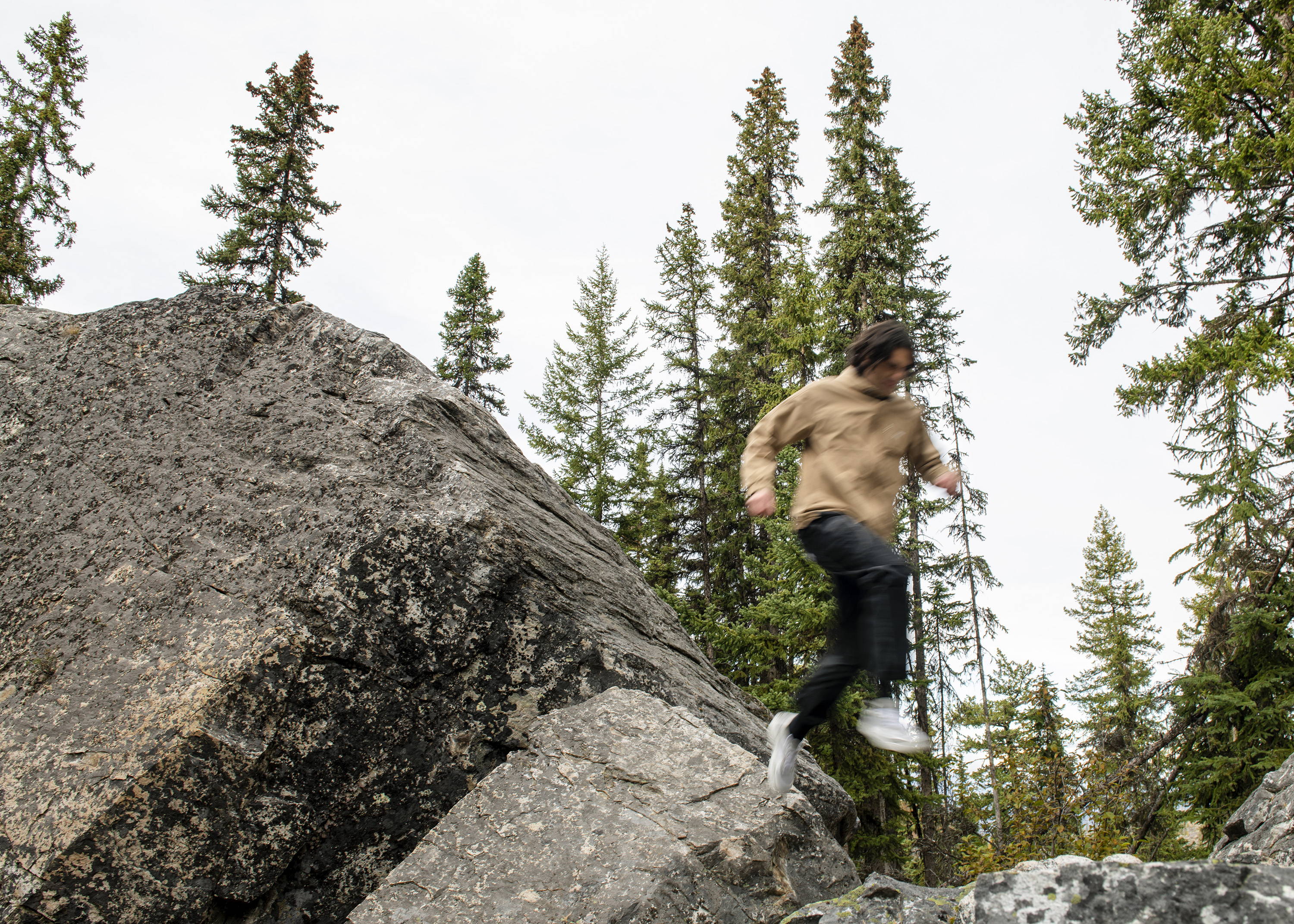 ---
Tell us about the community you've created?
Community here at Gneiss is a super important part of what we do and how we do it. Gneiss is an extremely welcoming and open place. We encourage new climbers, and we encourage a lot of communication between climbers. Climbing is a sport that can be very collaborative, and it's through those interactions that can be quite meaningful that you can meet new friends and create community that way.
Why did you decide to start making product?
I started making products at Gneiss Climbing because I didn't feel like there was anything on the market that represented what I wanted Gneiss to be, or the way I wanted Gneiss to be aspirational. I also feel that it was a really good way for people to bring Gneiss outside of the gym and connect to people outside in their community and be able to talk about what that shirt is, or what those pants are, and what it means to them. A way for them to talk about climbing. Also, for me personally, I'm just really happy when I get to be creative and it's a good outlet for me to grow in that department of creativity, and this is my outlet for it.
What are your goals for Gneiss?
My goal for Gneiss is to add something to the culture that I love. I also want to continue to grow the sport and introduce climbing to as many people as possible.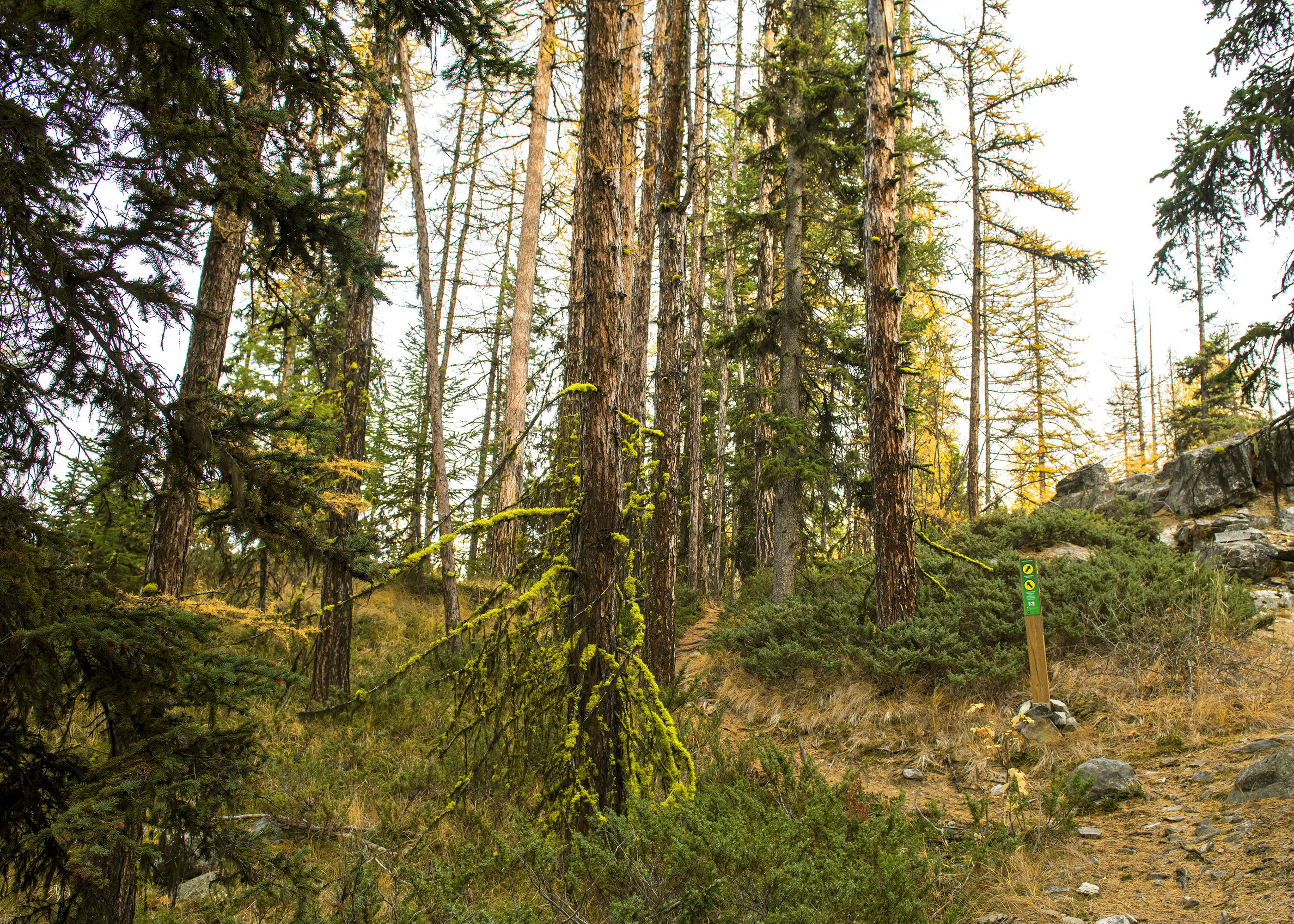 ---
What does the Daily Pursuit of Wellness mean to you?
The daily pursuit of wellness is about having a life that's balanced, it's about having a life that allows you to grow in different passions, and be as active and healthy as possible.
What does your wellness routine look like?
My wellness routine is something different everyday, but it always starts with coffee and always involves exercise, being outside and being around the people that I love. My family, my friends, and my business.
What's your favourite shoe from the range?
My favourite pair of shoes from the collection is the Onda. I received a prototype a few months ago and started trying it with route setting. It's an amazing shoe because of its durability, it's able to stand on different holds and frictions with some of the volumes. Route setting is a very physical day and having a pair of shoes that's good for my feet is just something that's awesome.