Happy International Mountain Day!

At Casca, we love the outdoors. In fact, our brand name even derives inspiration from the Cascade Mountain Range. To celebrate this day, 10% of our proceeds will be donated to the BC Parks Foundation.

Shop now.


We were lucky enough to have Jennie McCaffrey from the BC Parks Foundation pop by our HQ to find out what they're up to.



Read the full interview below.
Introduce yourself!
Hi, my name is Jennie McCaffrey. I'm the Director of Engagement at the BC Parks Foundation.
How did you first get involved with the BC Parks Foundation?
What drew me to the BC Parks Foundation is the joy and the celebration of parks, and that mission to create a world class parks system that's just magic.
One of our brand pillars at Casca is the Daily Pursuit of Wellness. What does the Daily Pursuit of Wellness mean to you & BC Parks?
The Daily Pursuit of Wellness for me is embedding green time into my life everyday, in the same way that I brush my teeth when I wake up, or put a seatbelt on when I get in the car. I get green time everyday, it's non-negotiable.

Right from the very beginning, something that the BC Parks Foundation noticed was a gap in the connection between health and nature. So, our Healthy By Nature program was designed to close that gap and really bring the evidence to the surface for everyone to understand how important it is to get outside and spend time in nature for our own personal health.

What are some ways people can take advantage of utilizing the outdoors to feel relaxed and healthy?
Research tells us that if you spend 20 minutes outside in nature, you feel less stressed, you feel happier and you feel joyful. I think that this is obvious to a lot of us, but it actually has the scientific evidence to back it up. Cortisol levels go down when you've been outside for 20 minutes, so doctors recommend spending two and a half hours per week outside in nature.
We're really excited to join your new initiative, 25x25. Can you provide some more details about what 25x25 is all about?
We are so excited about the 25x25 initiative. We have these pillars which are: protect now, enjoy forever. In each of these pillars, there's something for everyone. You can get outside and enjoy 25 new places, you can donate to help protect 25 special places in BC, and join Canada in their goal to protect 25% of Canada by 2025 which is just incredible. We also want to collect 25 million nature observations that will help protect the biodiversity in our province as well.
Personally, what are some of your favourite ways to get outside and enjoy nature in BC?
I'm on a mission to connect people to nearby nature, and we are so lucky in BC to have nature at our fingertips. I think what people envision as nature is often the top of a mountain doing a backpacking trip for five days and that's absolutely fantastic, but nature can also be your local park, hanging out for 20 minutes you still get the health benefits through nature.
For me, with young kids, getting outside is a non-negotiable, we've got to get outside everyday. On a weekend basis we take those bigger trips where we're out in a provincial park, we love hiking in the North Shore, we love skiing, anything outside! Biking, swimming, we're in.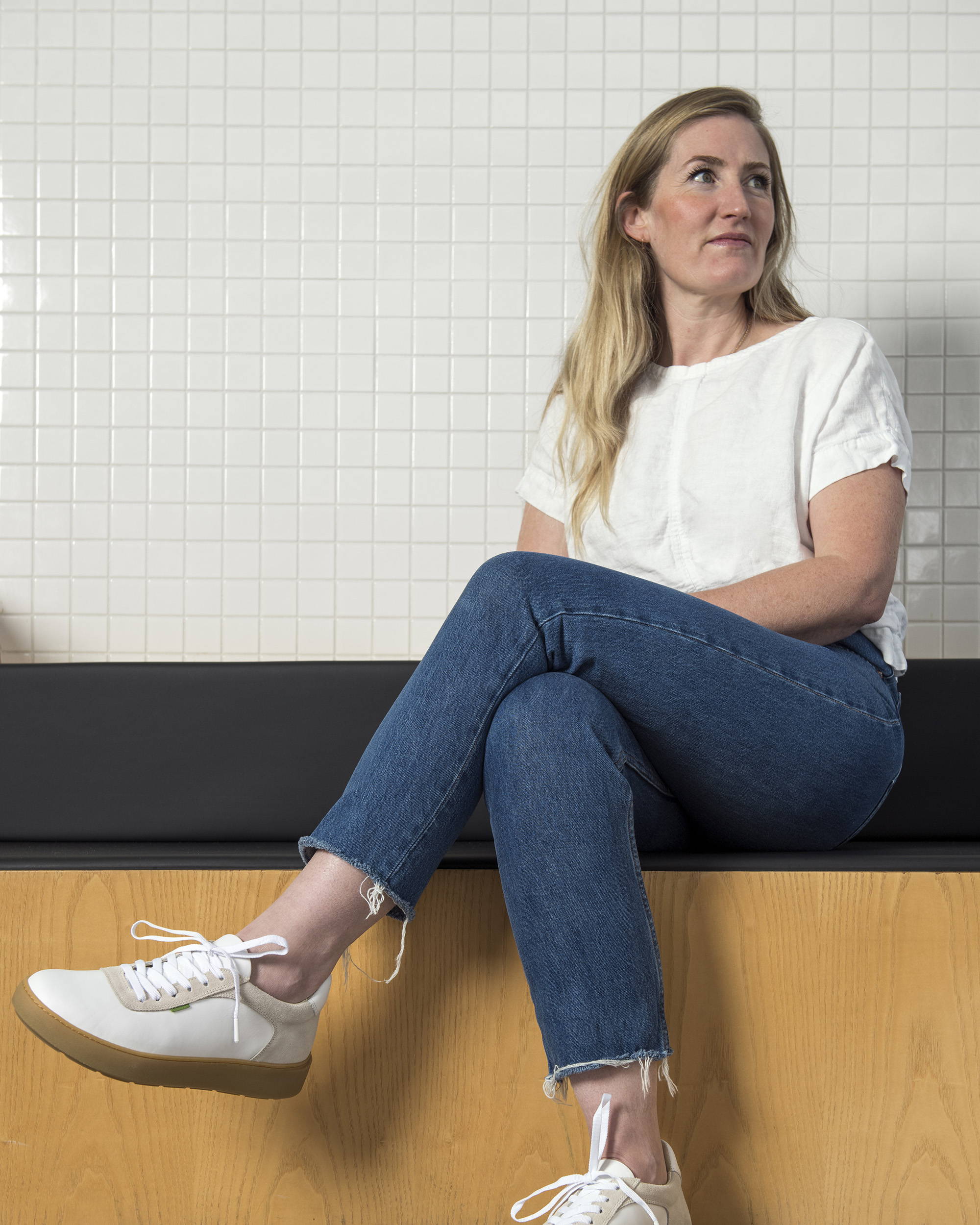 Do you have any favourite memories linked to being out in BC parks?
I don't even know where to start, there's so many! I would say that growing up in Vancouver, and spending summers camping all over the Salish Sea, we spent a lot of time on the Gulf Islands, in the Northern Gulf Islands in particular. Cortes Island is one of my favourites, and I have such fond memories of swimming in that place and you've got a forest in the background where you camp and a beautiful rocky beach. Spending hours and hours in the ocean, that's where I feel a deep connection to the sea.
To anyone that wants to further educate themselves about protecting BC wildlife, land, sea, and improving relationships with Indigenious communities - what are some ways they can get involved with BC Parks?
You can get involved in so many ways. You can visit www.25x25.ca to find out how you can protect 25 special places, visit new places, log your reports to help protect biodiversity in BC, or learn how you can get outside and improve your own health as well. Visit us, follow us, and engage. We're ready!
Where can people find out more information about the BC Parks Foundation?
You can visit us at www.bcparksfoundation.ca to learn more, and we're very active on Instagram, Facebook, and LinkedIn. Also, we are going to be launching a whole bunch of new and exciting events that provide opportunities for people to engage with us, the 25x25 initiative, and connect to nature in other ways. In 2023, you can expect lots of really exciting events that are coming up.