Meet the Founders of Flax Home
The people behind Flax Home know a thing or two about what makes a house a home.

Through their ethically sourced, carefully designed bedding, towels, and other home goods, they're creating linens meant to be lived in.

Our limited-edition Juniper Slipper launches on February 24th, but until then, get to know the people behind the collaboration. We sat down with the founders to learn more about Flax Home, their memories of Portugal that inspired the 'Juniper' hue, and more.
Hi! We're Vivian, Anna, and Oana, the founders of Flax Home.
What is Flax Home, and what was the inspiration behind starting the company?
We are a home essentials brand that focuses on rest and restoration.

We started this company in 2017 because I had purchased a new mattress and a new bed frame, and I wanted to have linen bedding because I sleep hot, and I heard that it helps temperature regulate. At the time, I couldn't find a Canadian company to help satisfy that need so I called up Viv and Oana and asked them if they wanted to start a business with me.

"We invite people to embrace rest as a lifestyle."

- ANNA HEYD,
CO-FOUNDER OF
FLAX HOME
What makes Flax Home unique from other home brands?
We are a home essentials brand that empowers you to create a home that is an escape for true rest and restoration. By creating thoughtful, highly curated soft goods for your bedroom and bathroom, we invite people to embrace rest as a lifestyle.
 
Flax Home responsibly makes and manufactures all its products in Portugal. Can you tell us why and share a bit about what that process was like?
There are only a few places in the world that really excel in linen production. China, Lithuania, and Portugal are at the top of that list.

We have worked with some amazing production partners in each of these countries, but we were thrilled to have found multiple production partners in Guimarães who take care of our bath and many parts of our Sleep collection. We started working with partners we met online in 2020, but a trip to Portugal in 2021 strengthened those relationships and allowed us to establish who we wanted to work with long-term.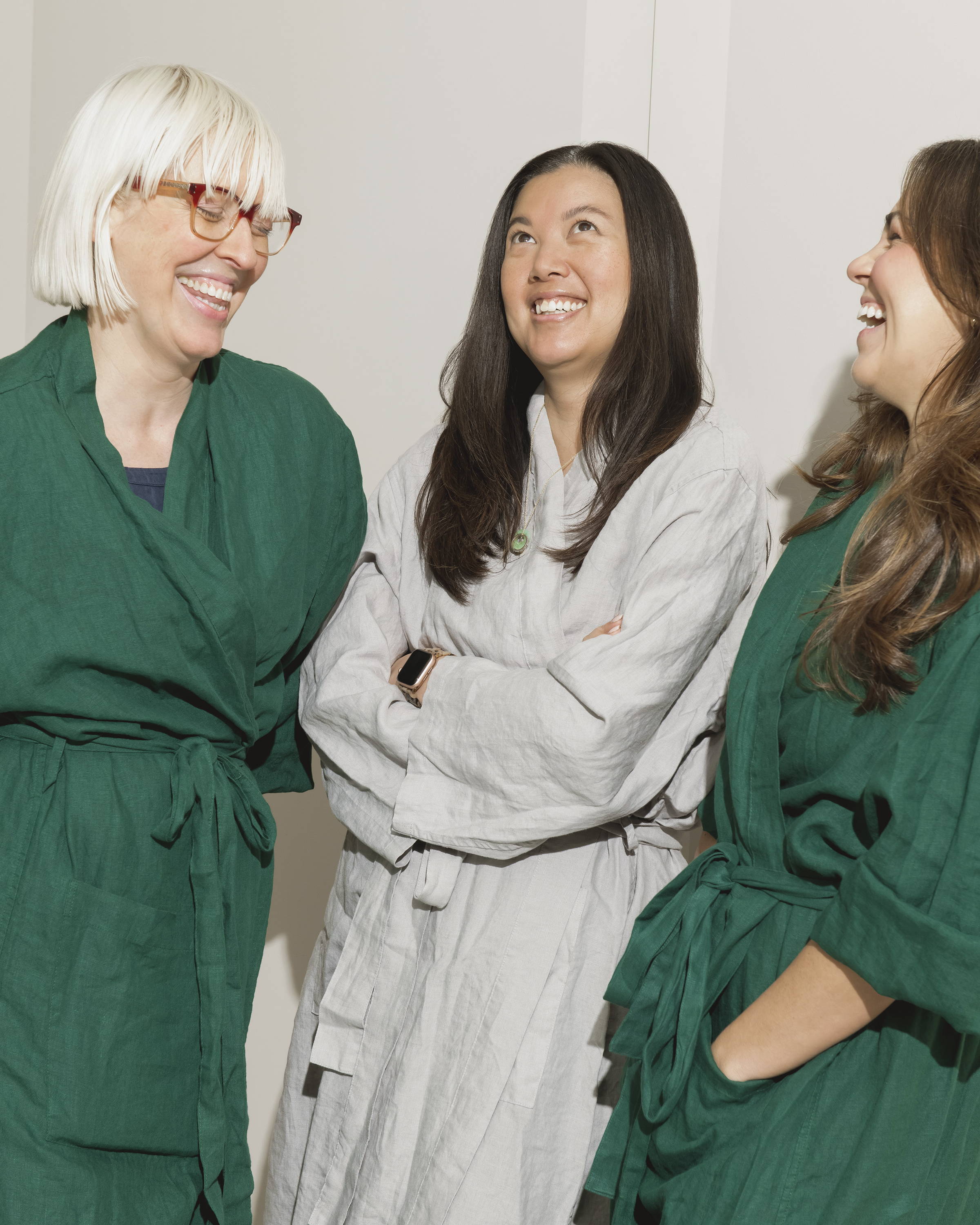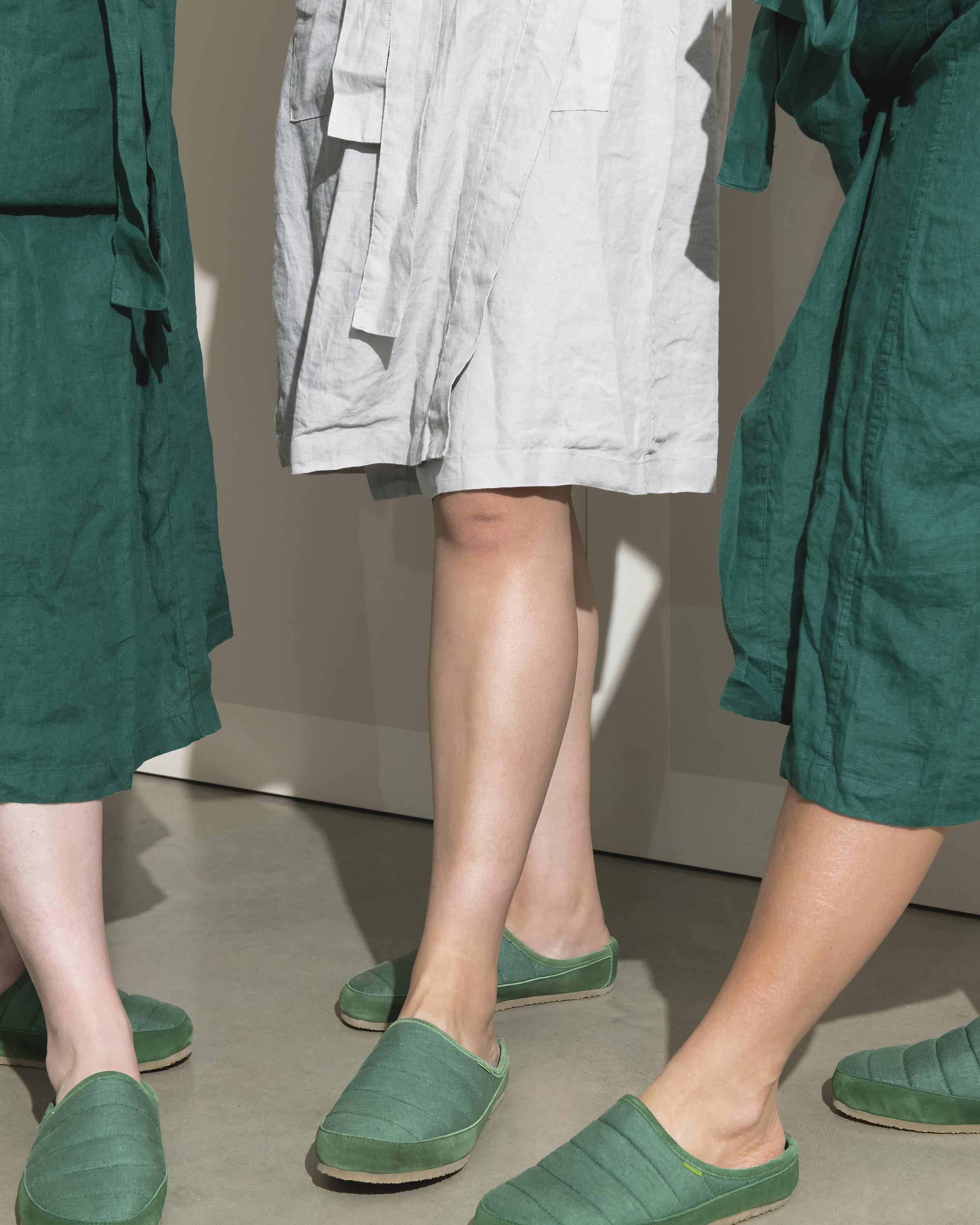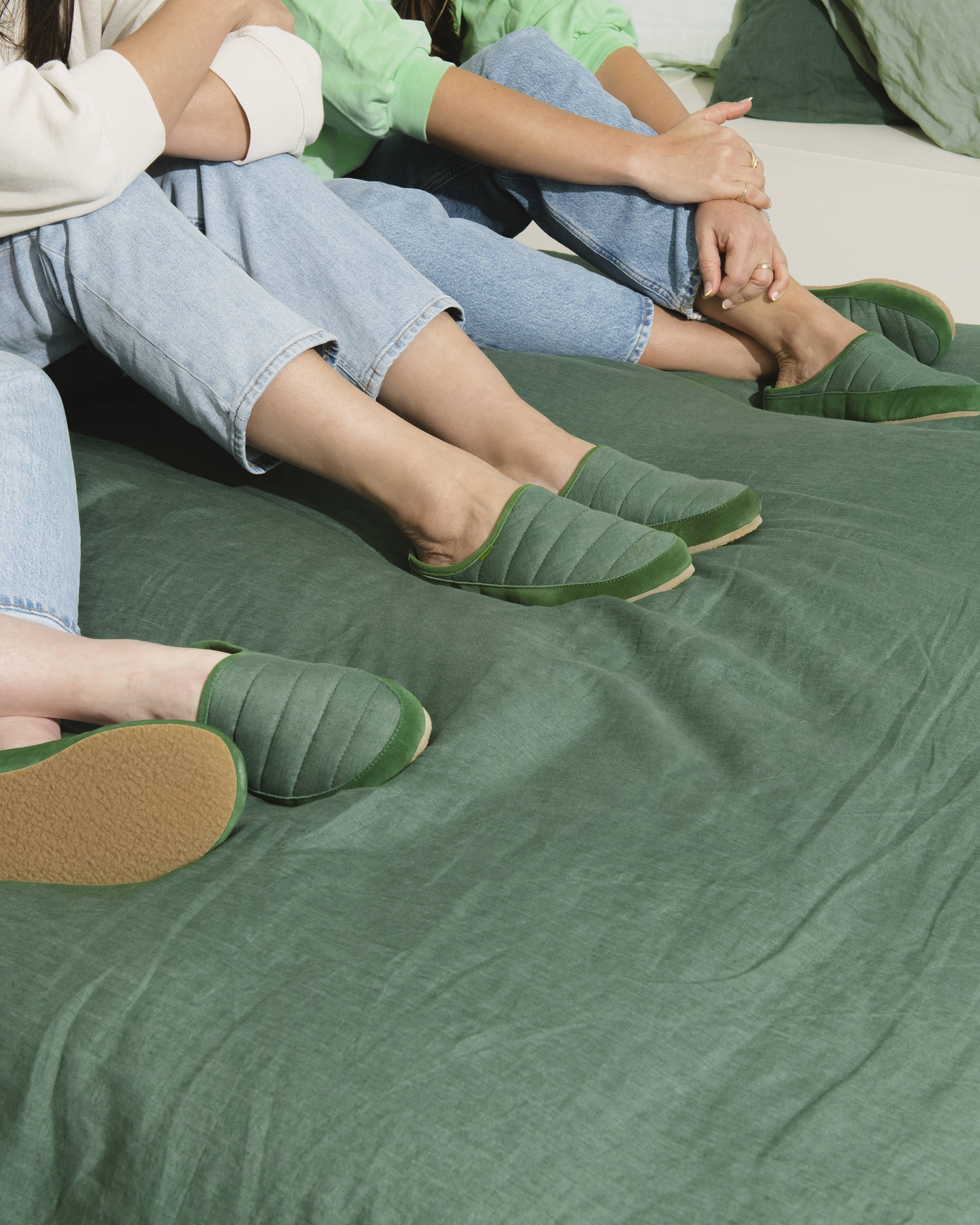 Your 'Juniper' linens are the main star of our slipper collaboration.
Are there any specific memories that inspired this colour?
Green is a favourite colour of ours, and different shades we have experimented with over the years have also been fan favourites.

When we were putting together our 2022 collection, which was inspired by my (Anna) trip to Portugal to meet with our suppliers, I saw this colour everywhere, but most notably on the doors of many of the buildings throughout Guimarães and Porto.

It was then that I knew that this was the shade of green we needed to include in this collection.

At Casca, our mission is to create products that "Power the Daily Pursuit of Wellness". How does this sentiment fall into the ethos of Flax Home?
The entire purpose of our brand has been to bring rest, restoration, and relaxation to people's busy and hectic lives. So when you come home, what we want you to do is be able to go to a place that is your personal sanctuary, a place where you can finally relax and unwind.

All of our products, be it bedding or our new collab with Casca with these wonderful slippers, are intended to bring that feeling of rest.

What's in store for Flax Home in 2023?
Up until this point all of our home essentials (bedding, towels, robes, etc) have been made from 100% linen. This year we are expanding our collection to include a linen blend that will help more people create a home that feels like an escape and embrace rest as a lifestyle.

---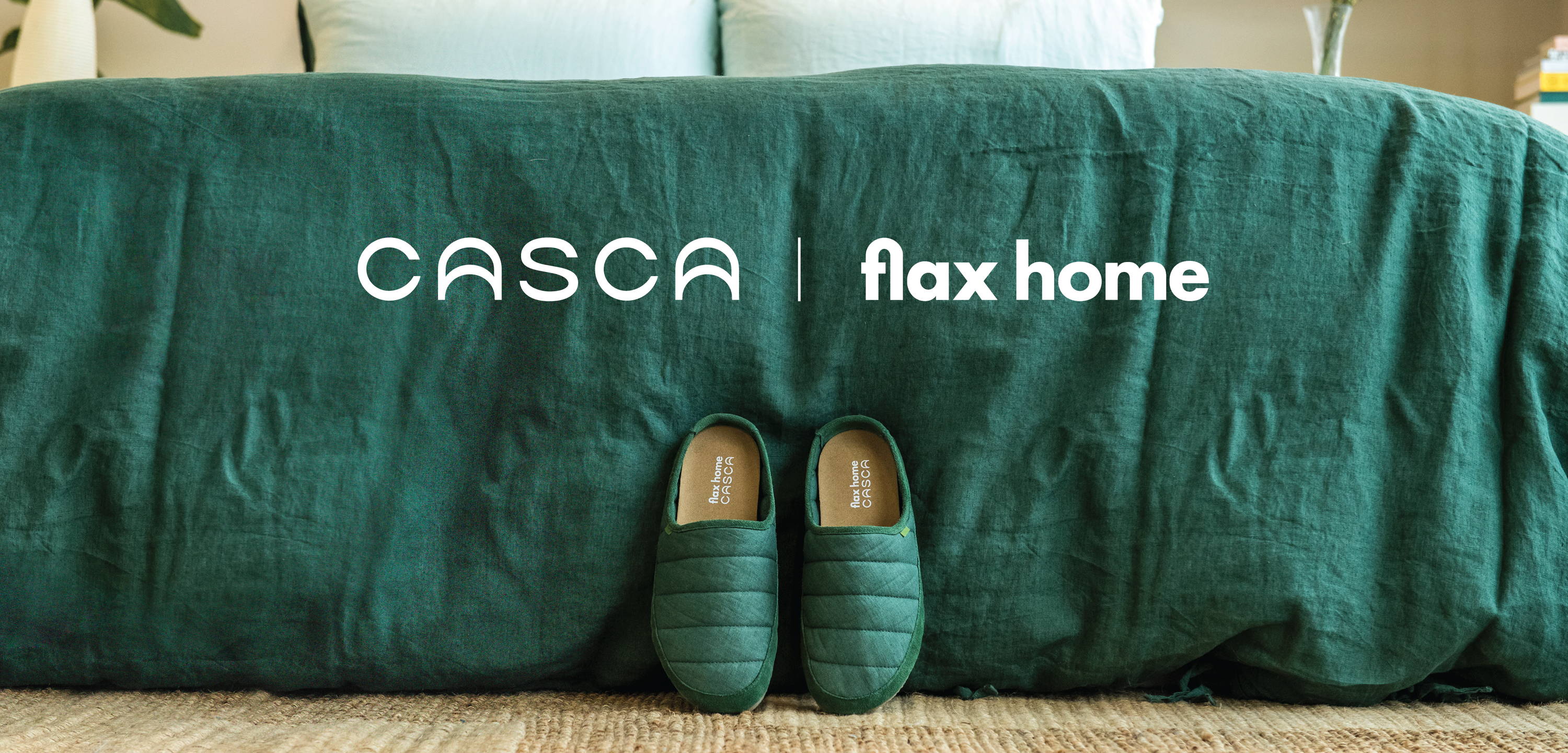 For more updates about the limited edition Casca x Flax Home collaboration,
follow us on Instagram @cascadesigns and sign-up for our mailing list.