Vancouver-based brewery Superflux has created a cult following since 2015. Fast forward to 2020, where founders Adam Henderson and Matt Kohlen found themselves opening a full-blown brewery of their own in Vancouver's "Yeast Van" region and shortly after expanding into Victoria, BC.

We popped by the brewery in December where we got to talk all things beer and wellness with Adam.

Read more below!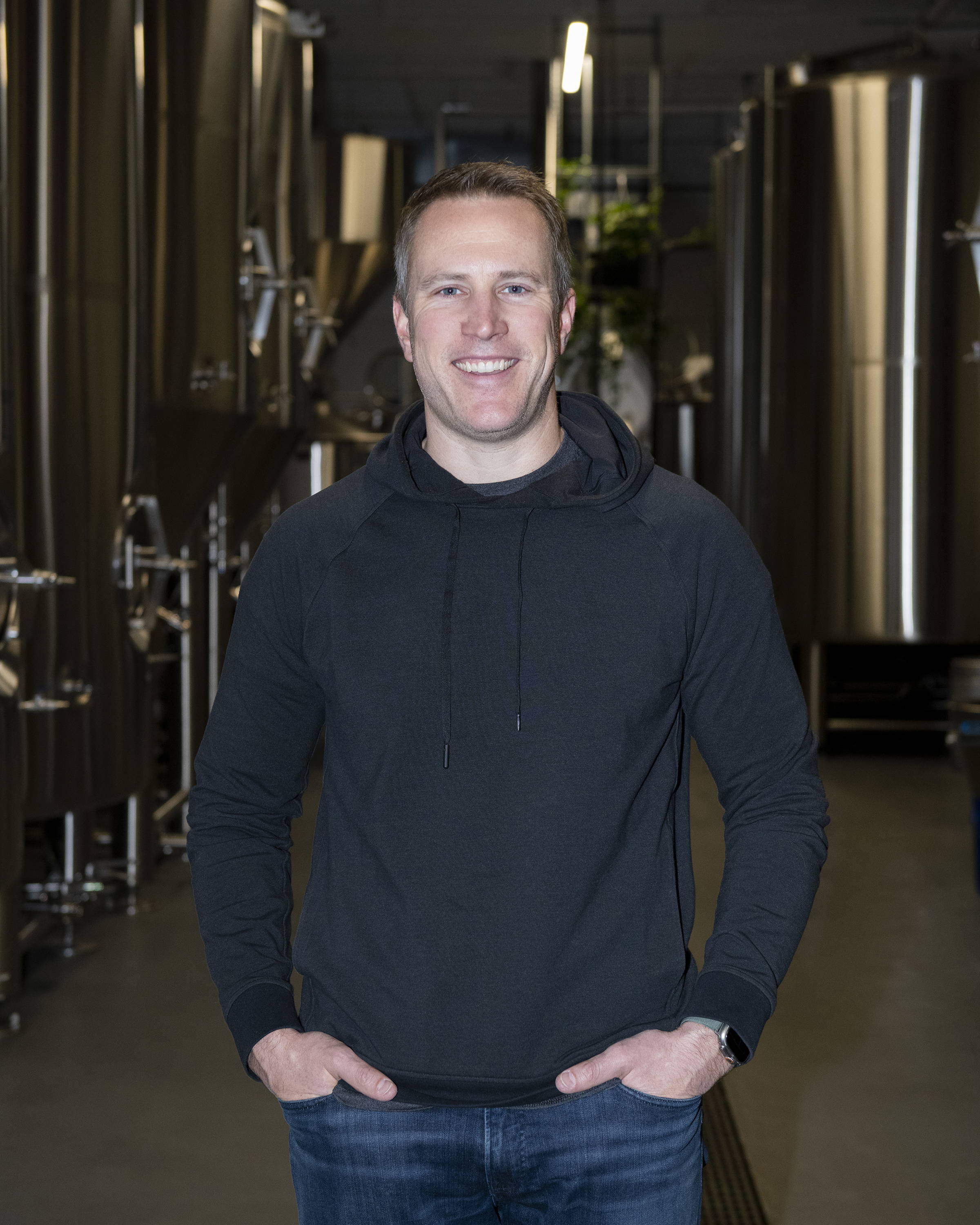 Introduce yourself!
My name is Adam Henderson, and I'm one of the Co-founders and President of Superflux Beer Company.

For the people that don't already know, what is Superflux?

Superflux is a brewery and hospitality company, we have a brewery here in Vancouver and a restaurant in Victoria, BC. We make great beer, mostly IPA, and lots of fun other things. Hot dogs, hamburgers, healthy food like that.


What inspired you to create Superflux?
Me and my Co-founder Matt Kohlen really wanted to make beer, mostly IPA, which is something we couldn't really find a lot of here in Vancouver, or BC in general. We had a lot of favourite breweries in common, so we decided to take some inspiration from that. On the hospitality and food side, we decided to take all the best things that we had seen at places around BC, the US, and the rest of Canada, and try to bring them here as best we can.



What do you love most about the brewing industry?
The thing I love most about the brewing industry is all the people that it's afforded me a chance to meet. Our team here is really amazing, it's awesome to work with people that love what they do. I've worked in other industries where that's not the case. In beer and hospitality there's lots of people that are excited to just show up and be a part of this industry and space. That's definitely the best part.

What does your daily routine look like?
In the beer industry there's lots of opportunities to do things that aren't considered wellness, so I think that balance is all part of that. I walk and run a lot with my dog - I like to take him out to the trails and the park. Otherwise I'm either at the gym, walking or golfing. Just trying to be active and be outside and do all the great stuff that Vancouver has to offer.
We heard that Superflux has some avid runners on the team (us too). Where are some of your favourite places to run in Vancouver?
There's so many great places to run in Vancouver. I live on the hidden gem side of the seawall where False Creek is, which I don't think a lot of people normally see, they often think about Stanley Park. It's a really beautiful area there. I take my dog to Pacific Spirit Park, he really loves that because he can be off leash and run around the trails over there. Otherwise the North Shore and Lynn Canyon are both really great areas as well.


I know this might be like picking a favourite child, but…if you had to pick a favourite beer, which one would you choose from the lot and why?
It would probably be Happyness™, which is one of our core beers. We make it all the time. It's a fairly traditional IPA, our West Coast take on an American IPA. It's the first beer that we ever made as professional brewers, it's something that's always been near and dear to my heart. I love the name, plus we own the trademark for Happyness™ on a beer, which is awesome too.

If you had to pick a favourite Casca shoe, which one would you choose from our range?
Currently my favourite Casca shoe is the Onda, which I'm wearing right now. It's super comfortable, feels supportive, and I can walk all day in them. Plus, I can wear them with anything.
Adam wearing the Men's Onda in White.